My My Magic BDB Pendant Review: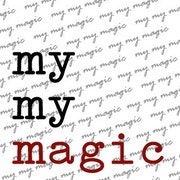 Another great suggestion for Christmas gifts and stocking stuffers!
I am a huge, Huge, HUGE, HUGE fan of the Black Dagger Brotherhood (Thank you Mrs. J. R. Ward!). From Wrath and Vishous to the Caldwell and everything between I get excited for a new book months before it is actually to be released. I'm making plans to get a glass of wine, a lit candle (or a fire in the fireplace) and to curl up and read the book from 9pm-2am, which is when my daughter goes to bed. My My Magic makes incredible pendants, jewelry, and other great items that are book related and I got to review a couple of pendants!
As you can see, the pendants look amazing and look as though they'd be heavy. But they are incredibly light, yet durable. They are made from a clay polymer and look like a heavy metal. You can also get them painted in other colors besides this dark metal style like red, green, etc. Each pendant can be stamped with any word, so I chose "leelan." which is a term of endearment in the Brotherhood books, and "Elska". This term is used with my writing partner and I knew she'd love it.
The pendants are on a thick rope that is meant for a necklace, but I really wanted to wear it around my wrist instead. It was easy to undo and tie on, and I have to say I am very impressed by the quality of this. I have worn this out of the house, in the house, while working, while doing laundry, and the paint doesn't chip or run off while the pendants stay their shape. They don't bend, flex, break, they are really amazing quality! What I love, is that you can get any word stamped in. So you could choose "nalla", "leelan", "Mine.", or you could even go for a Brother's name! Could you imagine walking around with Rhage's name around your neck? What about Vishous for you, and Zsadist for a friend? Yeah, now you're sitting there wanting this big time aren't you?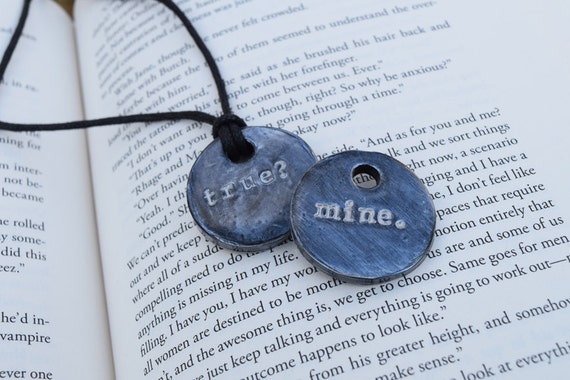 These pendants currently go for $8.00 each and you can find them
here
. There are also plenty of other items such as wands, stamped charms for other book series and shows, and there's even these: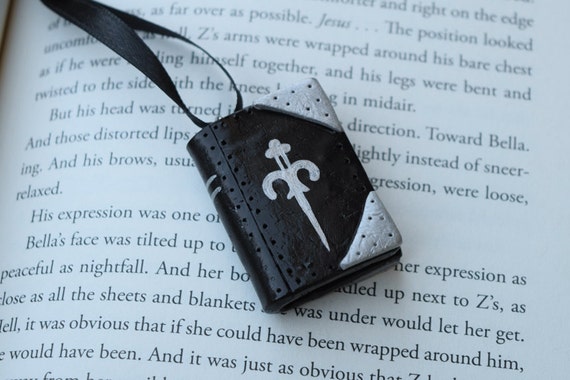 How, freakin, adorable is this? It's a small ornament for your tree! I want one, I really want one actually I think I'll be ordering this very soon. These go for $13.00 so I'd suggest getting the pendant for yourself and your friend, and then getting yourself an ornament as well! Hurry, these make amazing stocking stuffers and gifts for the best "cellie" out there, order today!
#review #santasseasonalsuggestions #hgg #mymymagic #bdb #blackdaggerbrotherhood
Elizabeth is a wife to her wonderful husband, a work at home mother to her beautiful little girl and a blogger for some time now. When she isn't spending time with her "Livvybug", or laughing with her husband, she is looking for new review opportunities and writing or singing along to classic rock and pop music!