Townley Girl's Vampirina Products Review!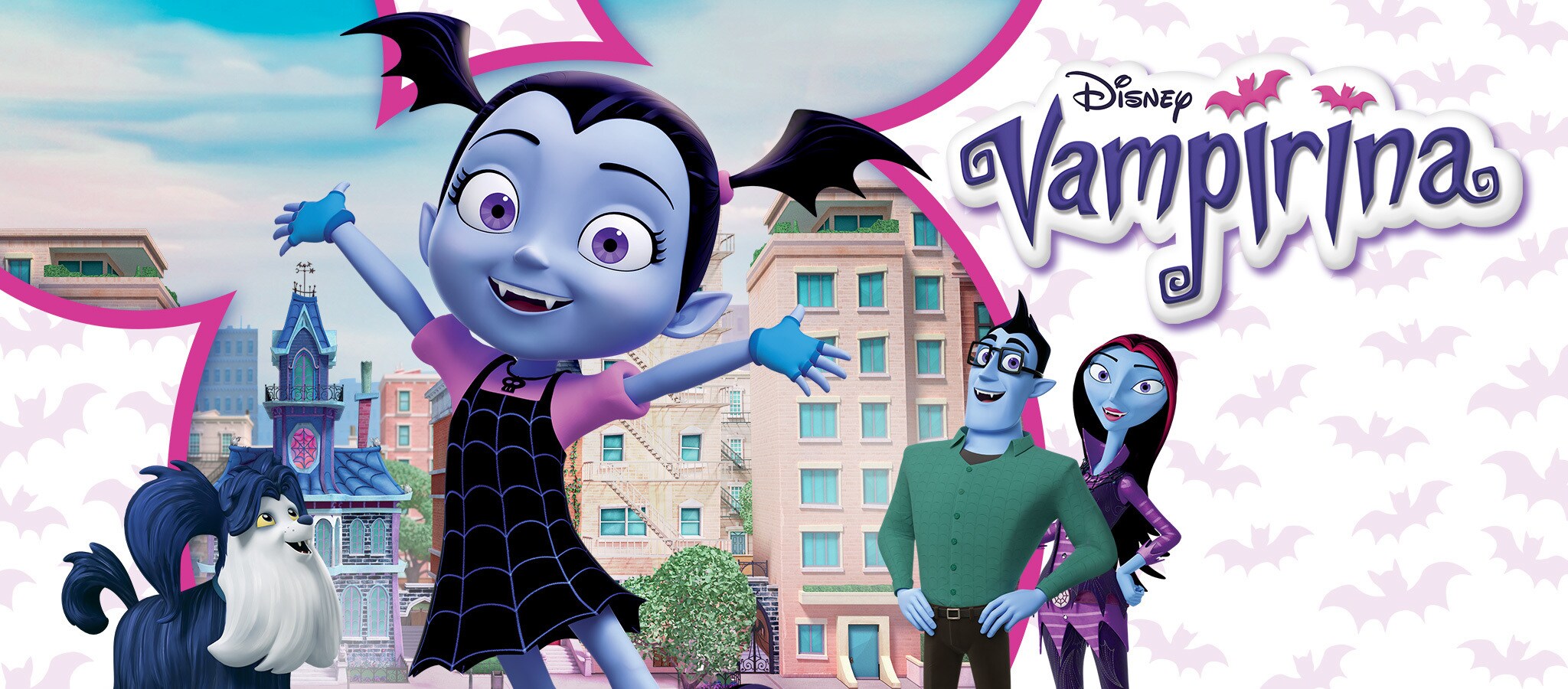 Does your little one love vampires such from the movie "Hotel Transylvania"? Does she love being a cute ballerina? Oh I'm sure she does! Which is why Vampirina is a fantastic show for children who love the combination of the two! Townleygirl has some amazing beauty products for the show and now I get to share their incredible nail polishes, lip glosses, and more with you!
From beautiful nail polishes in adorable coffin-style bottles, to press on nails even adorable lip glosses, you know you'll find something for your kiddo that will make her smile. The nail polishes are non-toxic and are peelable, and you can even get the polishes with a really adorable Vampirina nail file like you can see on the right. The lip glosses all have very distinct flavors, while not being too waxy or glossy where the child is rubbing their hands on their lips trying to get it off. I also love the cute little coin purse that you see above, it fits the lip glosses and even the nail polishes perfect so you can mix and match!
Unfortunately, my daughter won't let me paint her nails any longer I'm not sure why. Then again, we have the "Toe fairy" still coming to our house to clip her wee little toe nails, so I think every kid goes through this at least once. So unfortunately I couldn't get any images of her allowing me to use the products on her. But she has attached her key chain of lip glosses to her back pack for when she starts 1st Grade saying she can't wait to show her friends!
Whether your child is into lips, nails, make up, or nail "styling" Townleygirl always puts out incredible products that are safe, colorful and vibrant for any girl to use. Help your daughter stand out in the crowd with Vampirina on her nails or cute lip glosses on her lips! Townley Girl really outdoes themselves with these amazing products and you should get yours soon! They will make amazing birthday gifts, chore rewards, anything at all that your little girl could enjoy! You can find these products at any Walmart store, so hurry today!
Elizabeth is a wife to her wonderful husband, a work at home mother to her beautiful little girl and a blogger for some time now. When she isn't spending time with her "Livvybug", or laughing with her husband, she is looking for new review opportunities and writing or singing along to classic rock and pop music!
#review #townleygirl #bathandbeauty #childrensreviews