Crazy Cups: Review & Flavor of the Month - Pumpkin Vanilla Creme
Crazy Cups: Official Facebook
Last month, my coffee maker decided to rip a huge hole into one of my Crazy Cups, and instead of getting a delicious cup of brewed coffee, I got a cup of coffee grounds with my water. Took a long time to get the coffee maker cleaned out and ready once more but I'm back, and ready to go! Especially with this month's flavor! Starbucks came out at the end of August and announced "Pumpkin Spice is back before Fall" so of course everyone I knew ran to Starbucks. But Crazy Cups said "I don't think so..." and they put out their own Pumpkin Vanilla Creme flavor and yeah, Starbucks needs to sit down!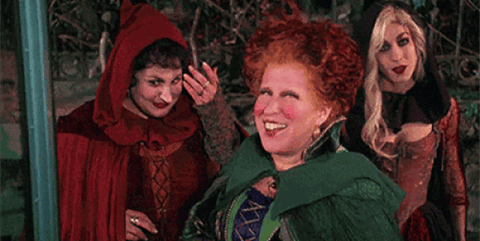 Yeah that's right, I said it! You can laugh, haha. I have to admit, as soon as I saw the flavor I immediately showed my friends because I'm not a huge fan of pumpkin. I'm really not, I don't even really eat Pumpkin Pie which...everyone will say is a travesty. But I was excited to try this coffee for sure!
The flavor this month is exactly as described. The vanilla makes it very smooth, you get a hint of cinnamon in the flavor as well. You can also tell a sweetness in the coffee this time where I didn't have to add a lot of sugar or my own sweet cream. It smelled amazing after being brewed and left me suddenly desiring a piece of pumpkin pie. As I said, I'm not a big eater of it, so the fact I wanted to munch on some tells you had delicious this flavor truly is!
My husband pointed out he thought the flavor was brewing darker than usual, but I think we just hadn't seen coffee brewed in over a month due to the maker being all ground-ified. Haha. Of course I pulled out my witchy mug and slowly sipped on my completed coffee. So smooth, rich, had a lot of flavor and didn't need a lot of extras. Again that's something I adore about Crazy Cups, you don't have to buy any extra flavored creamers or tons of sugar because they ensure you get the full flavor from the coffee itself.
No it isn't Max! Crazy Cups just knows how to make an amazing blend of coffee!
You can get 22 Cups for $15.90 on their website (the link is
here
) and don't forget, if you share this post on any social media page and use the hashtag #operationcoffee, Crazy Cups will donate single serve coffee cups to our military! You know they need them!
Coffee Type: Medium Roast
Size: Regular K-Cup size, slightly heavier in weight.
Price: $15.90 for 22 Cups with shipping estimated at checkout.
#review #operationcoffee #crazycups #Septemberflavor #flavorofthemonth #pumpkinvanillacremecrazycups #coffeegifts #hocuspocus #falliscoming
Elizabeth is a wife to her wonderful husband, a work at home mother to her beautiful little girl and a blogger for some time now. When she isn't spending time with her "Livvybug", or laughing with her husband, she is looking for new review opportunities and writing or singing along to classic rock and pop music!