World's Coolest Fingerlings Playground Review: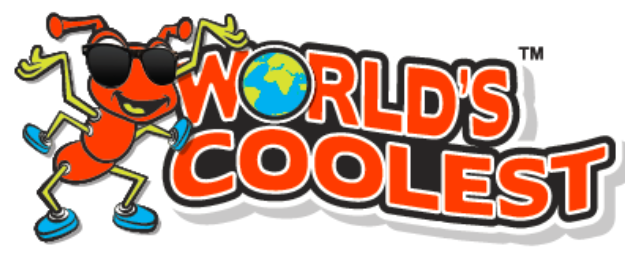 Do you remember Fingerlings? Those cute little monkeys and other animals that sit upon your finger? Well how about turning that into something like a Polly Pocket style playset? Yep, Super Impulse has done it and made the most awesome stocking stuffers ever! Not only do you get the chance to show your child another use for Fingerlings but you get to watch your child play with something "retro" and "cool" like how Polly Pocket used to be!
This small playset is truly an adorable sight to behold. With a small net monkeybar, a swing, and more your child's little fingerlings will want to play for hours making them giggle and laugh with joy and excitement! The best part I think of this is, you get one fingerling that you can see in the packaging, and you get another inside so you never know what will appear!
As you can see, my daughter has a very easy time setting up the playset and it stays in place. Unlike other items that you put together that are small and quickly they fall back down, Super Impulse gives you beautiful quality along with the fantastic joy of play once again. I wish Polly Pocket would get on this wagon I used to have an adorable heart castle one and this totally reminds me of that great toy!
Whether the monkeys want to swing on the swing, climb the ladder, play on the monkeybars or just run around you know your world's smallest toy will be fun and exciting! My daughter got a pink monkey to play with her blue monkey who she has named Giggle and Chuckle. No, I don't know where she thought of these names but Giggle loves to swing to Chuckle and they both love to climb on the monkey bars and hang upside down. This is the kind of imagination you love to grow and hear when you're seeing your child play alone.
The other thing we love is that this comes as a keychain so let's say we know we will be out of the house for several hours. You can't expect a 7 year old to just sit in the backseat of the car and stay still and not ask "Are we there yet?" right? She can bring her cute Fingerlings playset with her and know it stays sealed and closed, nothing will be lost, and she can have fun while we drive to our destination! Perfect for children who can find entertainment and joy in even the smallest of things!
You can find your small Fingerling playsets at local stores including Target at around $4.99
here
. Hurry and get your stocking stuffers for Christmas today!
Elizabeth is a wife to her wonderful husband, a work at home mother to her beautiful little girl and a blogger for some time now. When she isn't spending time with her "Livvybug", or laughing with her husband, she is looking for new review opportunities and writing or singing along to classic rock and pop music!
#
Review
:
#
hgg
#
santasseasonalsuggestions
#
toys
#
fingerlings
#
worldscoolest
#
superimpulse
#
monkey
#
christmas
#
chizcomm